Poetry Judge: Philip Rush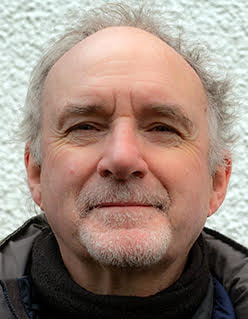 Philip Rush lives in Stroud where he runs a small poetry press. Yew Tree Press of Stroud has prepared and published pamphlets by local and not-so-local poets, pamphlets which accompany readings in the town, often at the Museum in the Park. His own poems have been in many British and Irish magazines and in anthologies from Carcanet, Bloodaxe and Seren.
Prose Judge: Jane Bailey
Jane Bailey was born and brought up in Gloucestershire. She has written eight novels, including Tommy Glover's Sketch of Heaven, What Was Rescued, Lark Song and Sorry Isn't Good Enough, and has been shortlisted for the Dillons Fiction prize and the RNA award. She chaired the Poetry Café and the Big Read at Cheltenham Literature Festival for many years. She was also writer-in-residence for Cheltenham Festivals First Story for some years, which took creative writing to young people in schools serving less affluent areas. As part of this she edited four anthologies of work by young people, as well as for the Beyond Words initiative of Gloucestershire Hospitals Education Service.